the challenge
Produce an event to pilot and launch the new LEGO City Missions playsets to bored 6–9-year-olds with a brand experience to introduce kids to a new, interactive way to play.
the approach
With 6–9-year-olds swapping build-by-instruction playsets for more creative online games, we needed to show that LEGO City Missions offered kids a new way to play – 'build with stories, not instructions' – and create more interactive adventures. Ultimately, we needed to engage kids with the new, story-led play concept and change their perception of LEGO City to a core brand that's seen as being cool and fun again.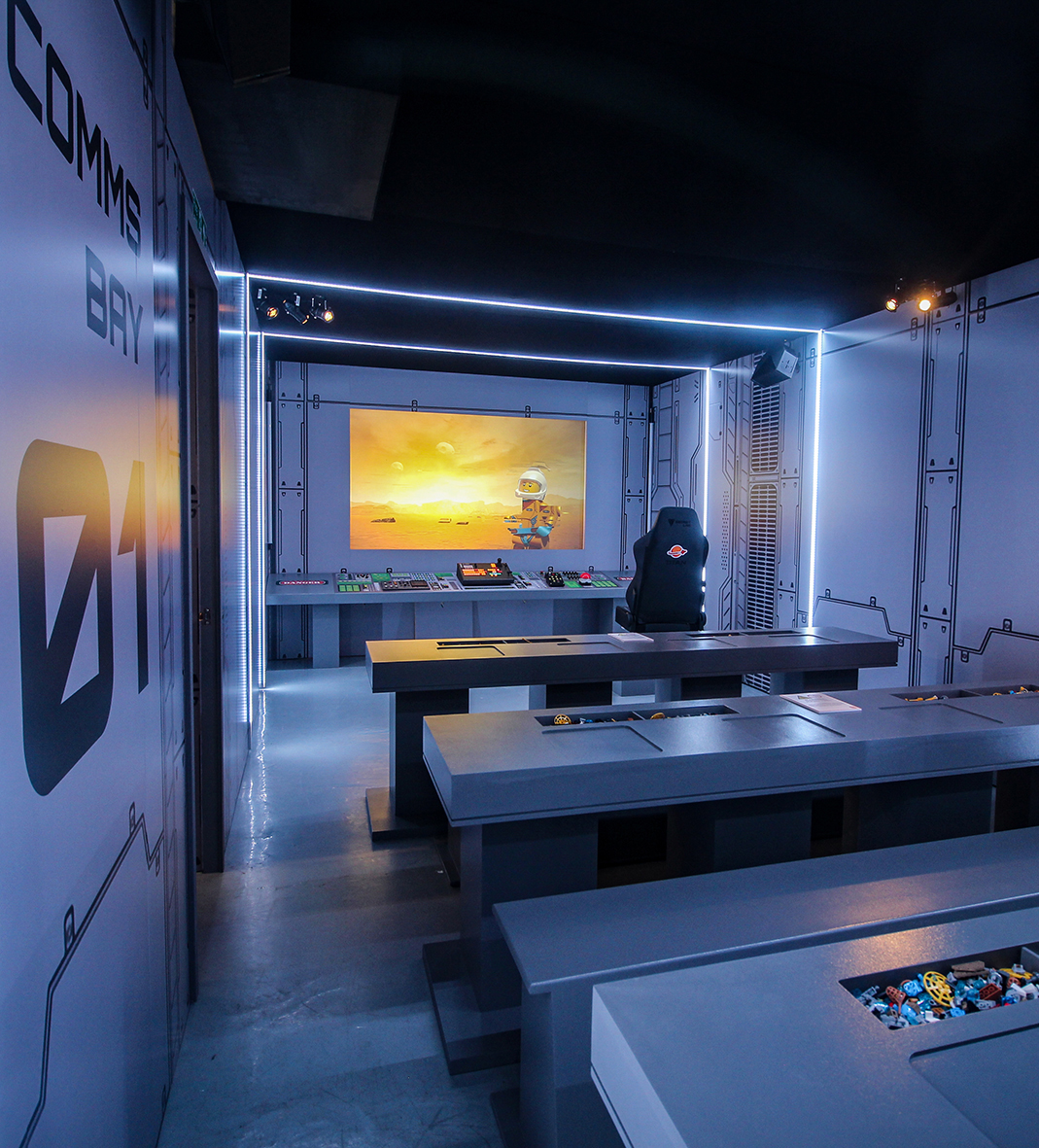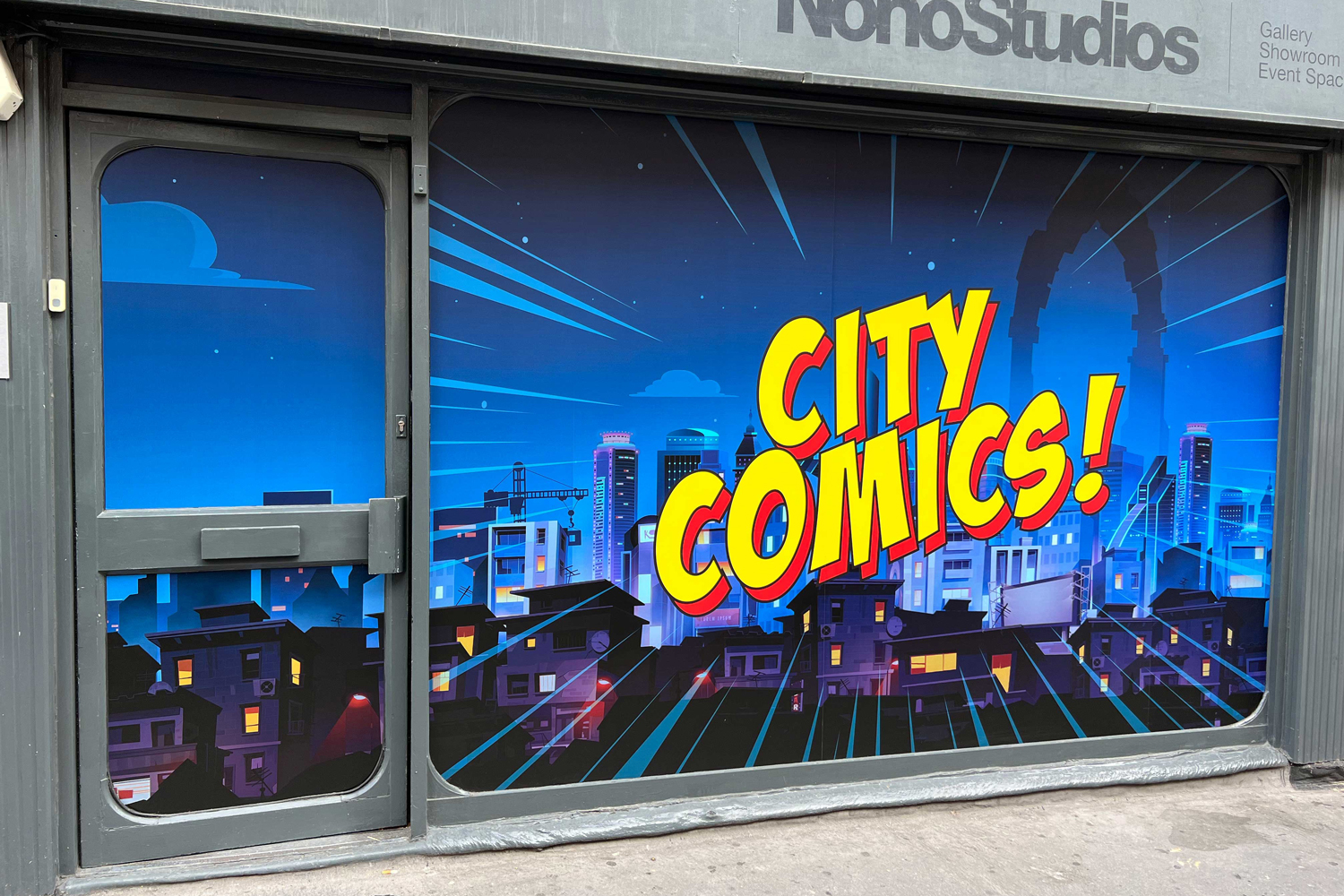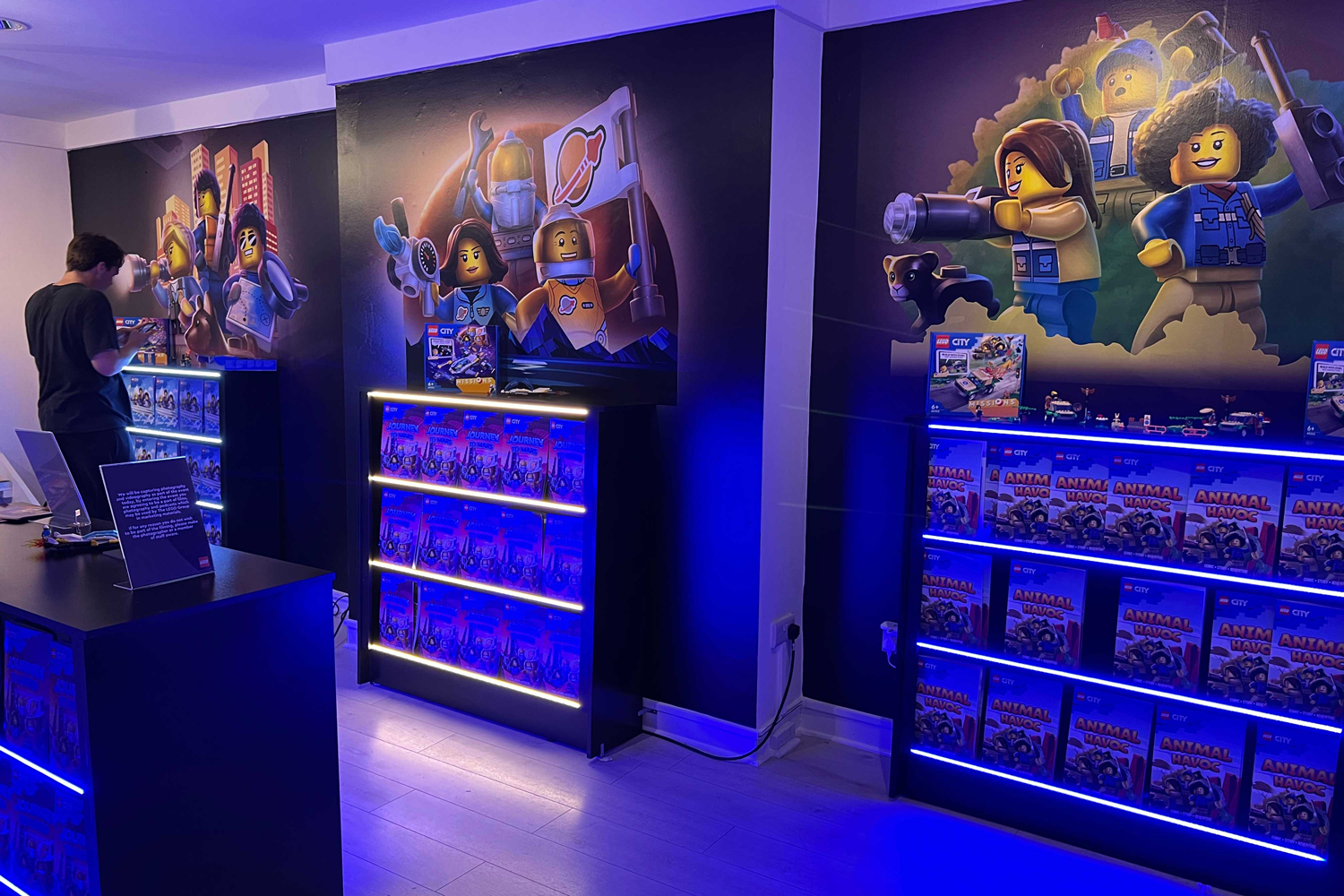 the solution
An immersive, theatrical event for kids in London's Noho Studios. As The LEGO Group's events agency, we designed and built a hybrid physical and digital experience – inspired by the LEGO City Missions 'Journey To Mars' set – that brought the product to life through real-world, role-play. Space-mission themed actors, interactive digital screens, hidden passages – unlocked with facial recognition – and 'Mission Alerts' signalled by sirens and flashing lights, all immersed children in a thrilling adventure. Our little engineers were finally able to plant a LEGO City Space flag on Mars in a unique photo opportunity, and children were gifted three bespoke LEGO City Missions comics as they left — which included directions to the nearby flagship LEGO Store where Mission sets could be purchased.
The exciting, two-day, brand event hosted hundreds of families who enjoyed a completely free, bookable LEGO experience during the summer bank holiday weekend. This was then amplified through paid and earned media. To increase eyeballs, we even partnered with influencers Lee Hinchcliffe (CBBC presenter) and Emily Norris (YouTube family content creator) who shared captured content of their CITY Missions experience with their thousands of LEGO-fanatic followers.
LEGO City Missions accolades to date
IPM Awards – GOLD – Best Creative and Innovative Execution
FMBE Awards – GOLD – Creative Campaign of The Year