the challenge
Drive desire for LEGO products in the run up to Christmas with kids (6-9) and convince low-affinity, gift-givers that LEGO will appeal to the children in their life.
the approach
For six years (and counting) we have worked with LEGO as its events agency to develop and produce high impact integrated experiential campaigns in the UK during the peak, Christmas, sales season. Since our first LEGO Christmas activation in 2017, The Producers have played a lead strategic and creative role in the development of the central, integrated, campaign idea for the Holiday season.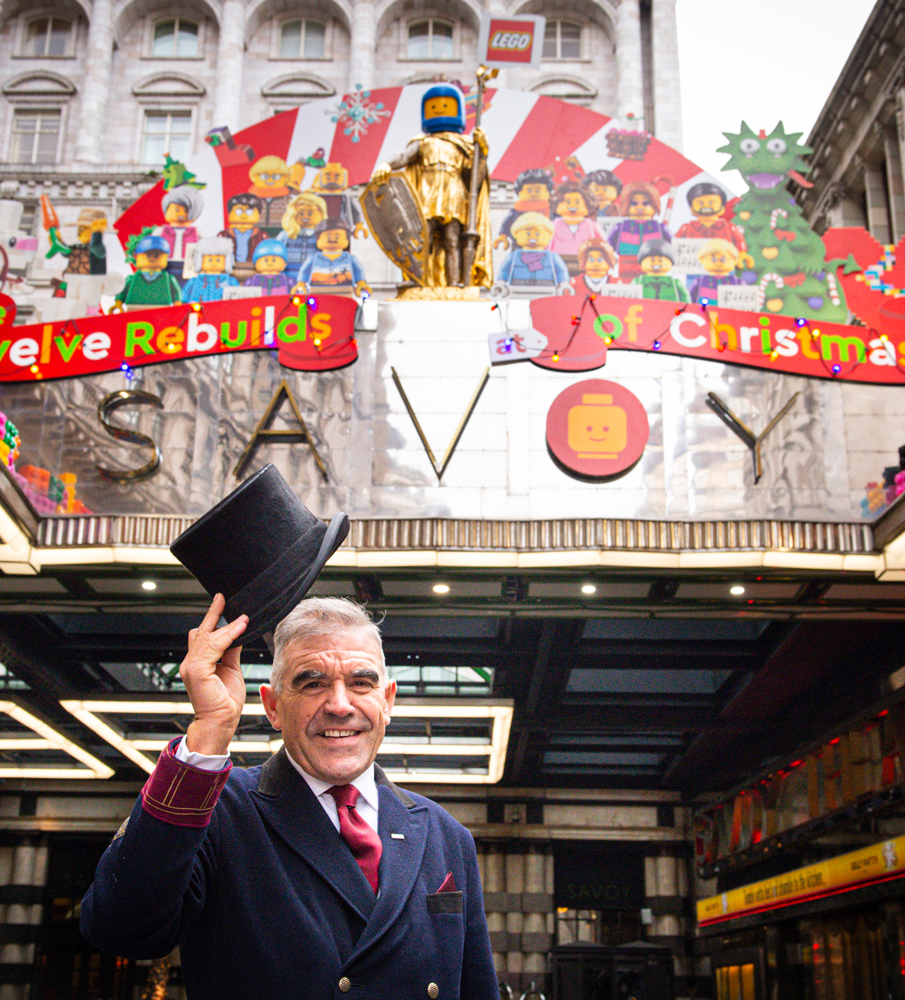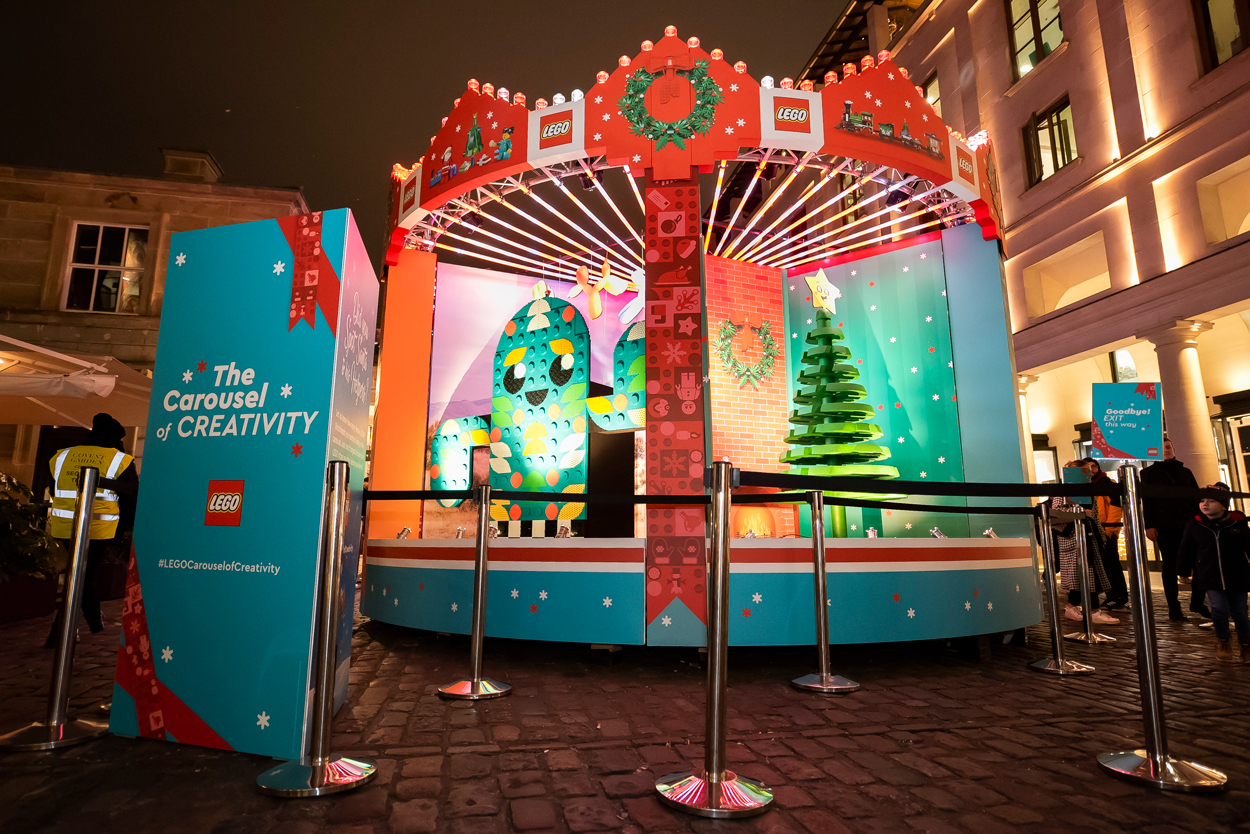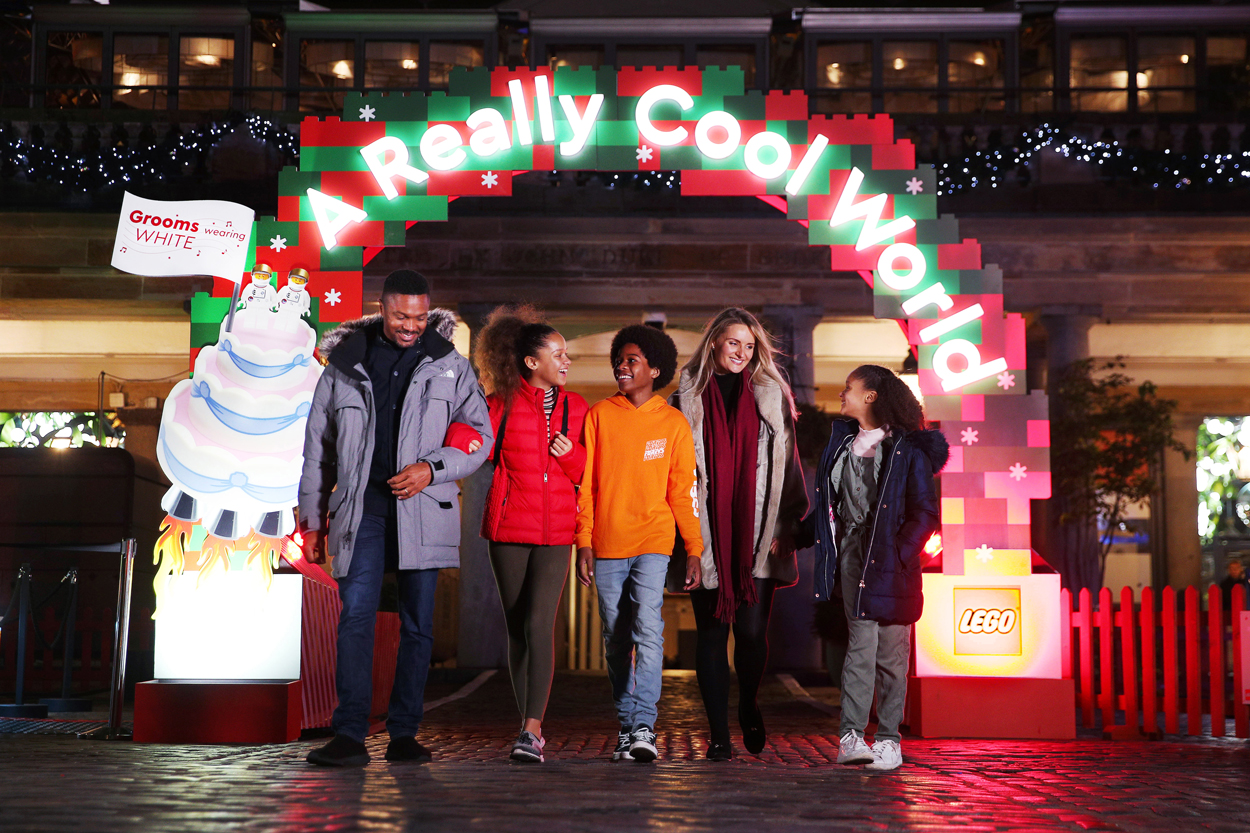 the solution
In 2017 we turned the shopper CTA 'Give The Gift Of Imagination' into an integrated, purpose-led, campaign platform titled 'Build to Give'. This encouraged families across the UK to build a creative, LEGO Christmas decoration, and for every creation shared on social media, LEGO would donate a play set to a child in need. What started as a local market campaign in the UK has now been adopted by The LEGO Group's retail team across global markets, with 1M sets donated in 2021.
In 2019, LEGO launched a new global brand platform, 'Rebuild the World', which encouraged adults to see the world through the imaginative eyes of a child, putting a creative, fantasy twist on the everyday. During the holidays we brought this to life with a six-week lyric-inspired brand activation for LEGO in partnership with the Savoy Hotel, titled the 'Twelve Rebuilds of Christmas', which quickly became a highlight of the London Christmas calendar.
During the global pandemic in 2020, our hybrid 'Really Cool World' experience gave families a COVID-safe brand event, as well as a moment of much-needed brevity and escapism. By bringing to life, both physically and virtually, the magic of the LEGO 2020 Holiday advert – in which the lyrics of 'What a Wonderful World' by Louis Armstrong were reimagined through the eyes of children – we defied an unexpected lockdown from halting the wonderful world of LEGO.
In 2021 we launched a TVC-inspired brand experience called the 'Carousel of Creativity' in London's Covent Garden. This creative installation saw big-build LEGO models sit side-by-side with kids' own UGC creative LEGO builds on screen – and delivered the most successful experiential results to date (557,992 visitors, 4.96M engagements, 425.9M impressions and OTS).