Lego
LEICESTER SQUARE STORE
RE-OPENING
the challenge
Relaunch and re-open the WORLD'S BIGGEST LEGO Store in Leicester Square, generating mass consumer buzz and industry-wide attention.
the approach
Re-opening The LEGO Group's biggest store needed a big strategy to match. As the events and experiential marketing agency for LEGO – and working alongside an integrated team of LEGO's PR and media agencies – our role was to bring to life the sheer scale of the re-opening by tapping into the site's legacy.
As well as being home to the world's biggest LEGO store, Leicester Square plays host to some of the world's biggest movie premieres. In true VIP fashion, we needed to bring all the glitz, glamour, atmosphere, and excitement of Hollywood blockbuster premieres to the grand LEGO store re-opening.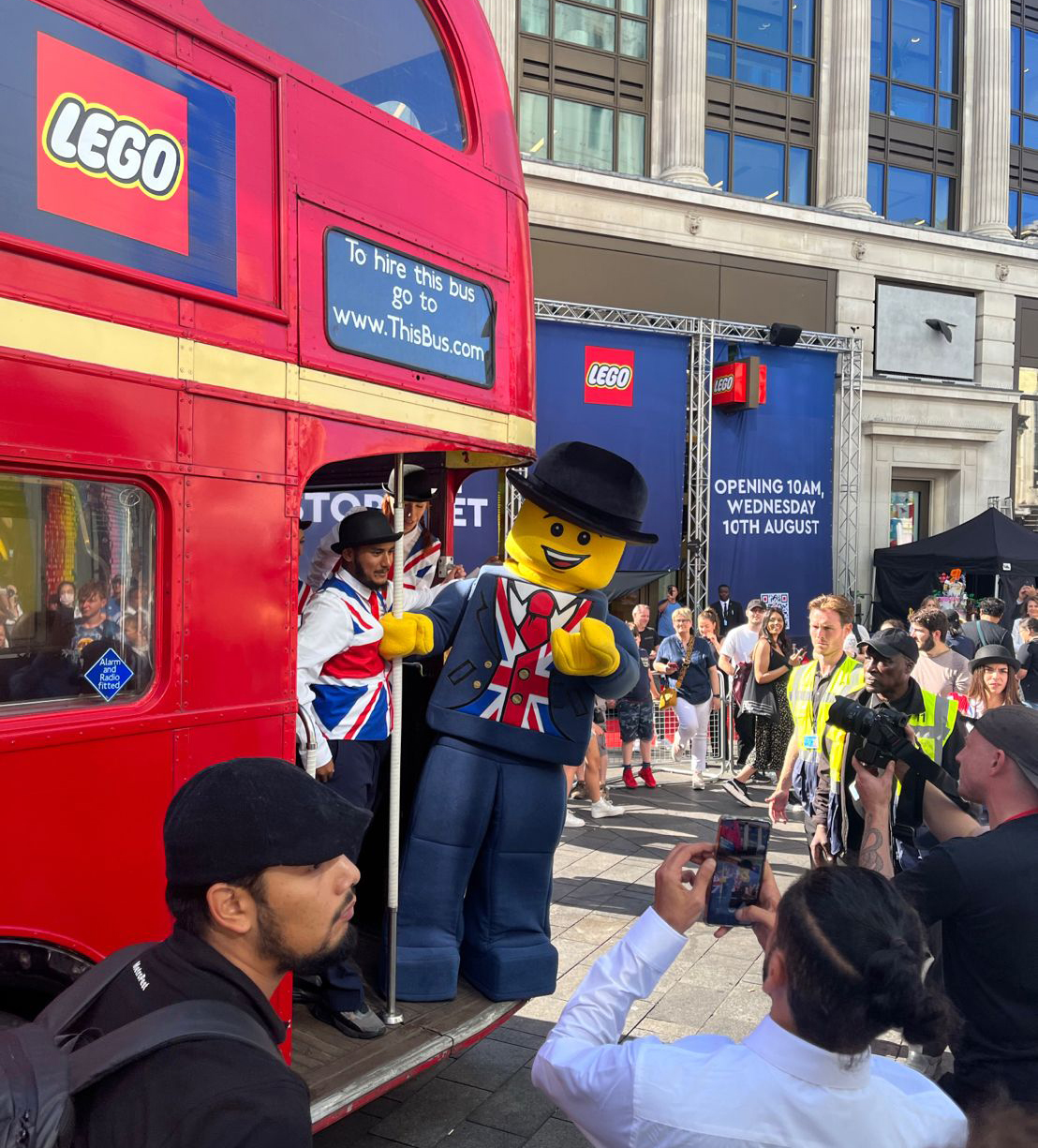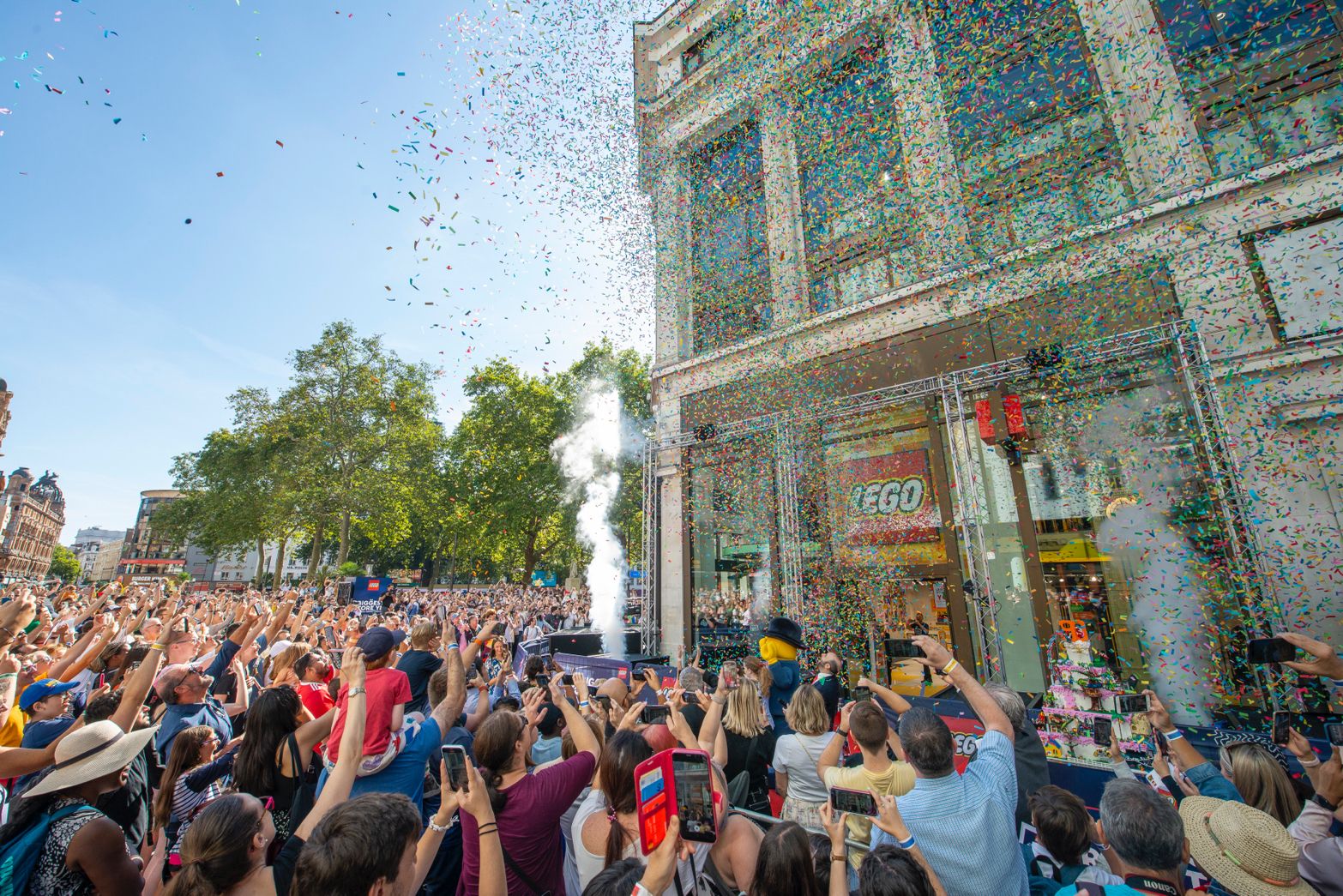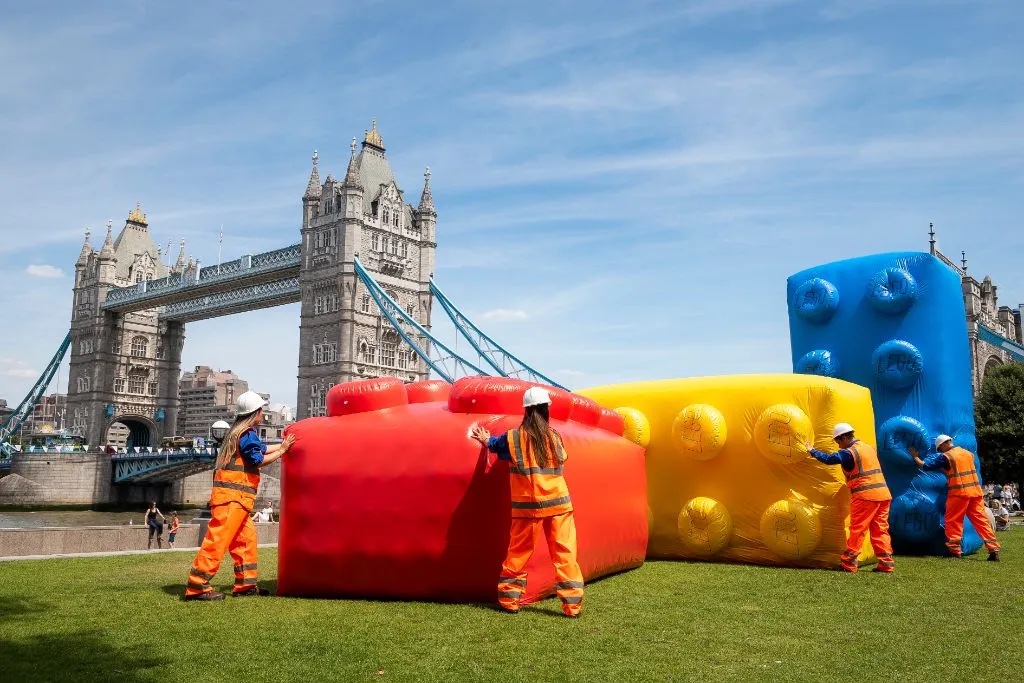 the solution
A "block"-buster extravaganza! Our activity kicked-off with a teaser stunt, where we paraded a trio of giant LEGO brick balloons across the capital, from London's iconic Potters Field Park to the Leicester Square flagship store. This activity alone drove 43 pieces of coverage including 4 national titles, all of which included teaser stunt imagery. This was followed by a week of pre-launch activity building anticipation — including street performers and giant LEGO models popping up in the Square, as well as hosting an -instore VIP event for media previews and influencers to capture content for their channels.
Launch included a red carpet, an on-screen countdown, Lester — The store mascot — arriving on an open-top bus, performers and an MC entertaining the eager crowds of LEGO fans, multiple photo opportunities for visitors – including a giant 90th anniversary cake made entirely out of LEGO bricks. One lucky competition winner (selected in partnership with First News) even had the honour of pressing a buzzer to officially open the store, complete with curtain drop, bubble release and CO2 confetti canon. We worked closely alongside partner PR and media agencies to maximise hype, drive visitors, and increase eyeballs on this huge, celebratory, brand activation.
results
increase in Google searches